Memjet Appoints Marc Johnson as Global Director of Product Marketing
For more
Industry leader brings technical expertise, market knowledge and creativity to the newly created role focused on developing Memjet technology and creating OEM partner success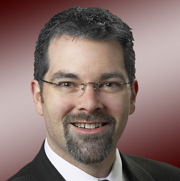 SAN DIEGO — June 26, 2019 — Memjet (Memjet.com) announces the appointment of Marc Johnson to the role of Global Director of Product Marketing. In this newly created role, Johnson will manage the development and implementation of marketing strategies for Memjet and its OEM partners, and will oversee product development, competitive analysis and strategic planning.
"Memjet technology is being adopted by a growing list of OEM partners that service a variety of print markets," said Kevin Shimamoto, chief marketing officer at Memjet. "Marc's extensive knowledge of the digital printing industry, combined with his creative approach to market development, provide Memjet with a unique resource that can support the growth of our company and the success of our OEM partners for today and well into the future."
Johnson will be responsible for providing market feedback that guides the development and adoption of Memjet's DuraLink technology. He will also work closely with OEM partners and develop market strategies for creating and deploying DuraLink-powered presses that serve the packaging, commercial and industrial printing markets.
Shaping the Opportunity in Print
Johnson's work experience spans over 25 years in the printing industry. In this evolving print market, Johnson has combined his experience with curiosity and innovation to advance the way print has been produced, marketed and sold.
"Rather than selling and marketing printing technology, my previous roles focused on how companies can use print to advance their business goals," said Johnson. "I accomplished this by asking questions: 'What does the end user need? What are their biggest challenges? How can we solve their problems?' By digging deeper into the needs of the customers who are specifying and buying print, and proactively listening to the answers, we developed programs and technical solutions that expanded the use of digital printing, grew page volumes and made our customers  — and their customers — successful. I'm a firm believer in the power of print and how vibrant our industry can be, especially when we embrace groundbreaking technologies."
"At Memjet, I am looking forward to creating an even richer conversation," Johnson continued. "It is critical that our work supports both the OEM partner and its end-user customers. By listening to the requirements and business goals of all stakeholders, we will be able to develop technology and solutions that not only work well for the OEM partner and its customers, but help advance the printing industry as a whole."
Prior to joining Memjet, Johnson held a range of leadership roles at HP.
As brand innovation and engagement manager, Johnson advised brand owners, marketing leaders, ad agencies and industry groups on how to use digital printing technologies to advance their marketing goals and drive improved results for their businesses and clients.
Previously, Johnson worked as marketing manager in the areas of High-Volume Commercial, Publishing, and Production Mail. In this role, he used his direct mail and publishing expertise to promote the value of digital printing solutions to print service providers, their sales teams, clients, agencies, and publishers. His work helped the company achieve the leading share of page volume for inkjet presses in North America.
Johnson began his tenure at HP as business development manager. After less than a year, he was promoted to the role of category manager, Inkjet High-speed Production Solutions.
Before his work at HP, Johnson held marketing and product management roles with Kodak, Presstek, Scitex, and Varityper.
About Memjet
We approach the world of print from our partners' perspectives: the challenges they face, the barriers they must overcome, and the contributions they make to the markets they serve. By thoughtfully combining innovation and imagination, Memjet produces exceptional printing technologies that enable OEMs to explore new opportunities, grow their businesses, and go to market faster.      
Most printhead manufacturers provide you with the printhead and leave sub-system development to the OEM partner. Memjet takes a different approach. We design and develop modular printing technologies that combine printheads, inks, data paths, and modules. Providing this complete sub-system creates peak printhead performance and enables OEM partners to easily integrate Memjet technology into their custom-built printing solutions, and swiftly deliver on their business plans.   
Memjet maintains its corporate office in San Diego and has offices in Dublin, Sydney, Taipei, Singapore and Boise, Idaho. The company is privately held. For more information, please visit www.memjet.com. Follow Memjet on LinkedIn and Twitter @memjet.