Monotech Systems Becomes Memjet's First DuraFlex OEM Partner in India
For more
Company chooses Memjet's DuraFlex technology to power its new hybrid label printing press

SAN DIEGO — Jan. 6, 2020 — Memjet announced today that Monotech Systems Ltd., a leading developer of printing solutions based in Chennai, Tamil Nadu India, has used Memjet's DuraFlex technology to create the Jetsci ColorAqua hybrid label printing press. This printing solution gives printers in India an economical way to produce high-quality labels and expand their product offerings. Monotech Systems will be showcasing the new printer at Pamex 2020, taking place January 6-9, 2020, at the Bombay Exhibition Center in Mumbai.
For more than 20 years, Monotech Systems has been innovating and providing technology solutions to the Indian graphic arts, label and packaging industries. In that time, the company has developed a range of solutions to meet the changing requirements of its customers. These solutions deliver the quality, productivity and positive return on investment customers need to stay ahead in a competitive market.
The latest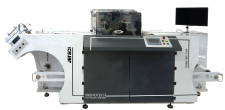 example of this innovation is the Jetsci ColorAqua hybrid label printing press. This low-cost hybrid press enables printers to meet the demands of modern label production. In addition to its economical cost, the printer produces 1600 x 1600 dpi and runs at speeds of up to 45m/min. Together, these features enable label printers to expand into digital printing and offer services like CMYK full color printing, microtext, variable data and security printing.
Jetsci ColorAqua uses Memjet's DuraFlex's aqueous pigment inks that are lightfast, water durable and scratch resistant. The hybrid press can print on most general coated and uncoated label stock materials without primers and can also print on many films and substrates by applying primers.
"DuraFlex technology has the features and functionality we needed to rapidly develop our latest printer," said T.P. Jain, managing director, Monotech Systems Limited. "DuraFlex's modularity, ease of integration, small footprint and affordable cost ensured we could quickly develop the ColorAqua, while the high print quality, speeds and productivity of DuraFlex will make the printer — and our customers — successful. We are very pleased to launch ColorAqua with Memjet DuraFlex technology and to provide customers with an entry-level digital printer that can scale up very quickly."
A Successful Partnership
Released last September, Memjet's DuraFlex technology is being adopted by OEM partners around the world to power a new breed of printing solutions that are powerful, yet affordable.
"Working with a professional company such as Monotech has been a pleasure, and with their leadership in the Indian market for inkjet solutions, we could not have found a better partner to bring our pigmented inkjet technology to the market. We have great expectations for the Indian printing industry, not just limited to labels, and look forward to a long relationship with Monotech," says Bent Serritslev, senior vice president, business development, APAC at Memjet. 
About Memjet 
We approach the world of print from our partners' perspectives: the challenges they face, the barriers they must overcome, and the contributions they make to the markets they serve. By thoughtfully combining innovation and imagination, Memjet produces exceptional printing technologies that enable OEMs to explore new opportunities, grow their businesses, and go to market faster.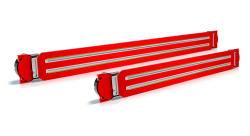 Most printhead manufacturers provide you with the printhead and leave sub-system development to the OEM partner. Memjet takes a different approach. We design and develop modular printing technologies that combine printheads, inks, data paths, and modules. Providing this complete sub-system creates peak printhead performance and enables OEM partners to easily integrate Memjet technology into their custom-built printing solutions, and swiftly deliver on their business plans.    
Memjet maintains its corporate office in San Diego and has offices in Dublin, Sydney, Taipei, Singapore and Boise, Idaho. The company is privately held. For more information, please visit www.memjet.com . Follow Memjet on LinkedIn and Twitter @memjet.